Our week of guided prayer begins this Sunday
Just reminding all those parishioners who registered to come to the initial meeting @ 4pm on Sunday 26th in the Pastoral Centre beside Clondalkin Village Church where they will be introduced to the week, meet the prayer guides and be allocated their meeting times.
There will be Exposition in most of the Churches in our area this week and special prayers supporting those on this week, but also praying for our wider faith community in Clondalkin. We are asking EVERYONE to support us by join in saying this prayer individually, as a family or a group each day this week – Thank you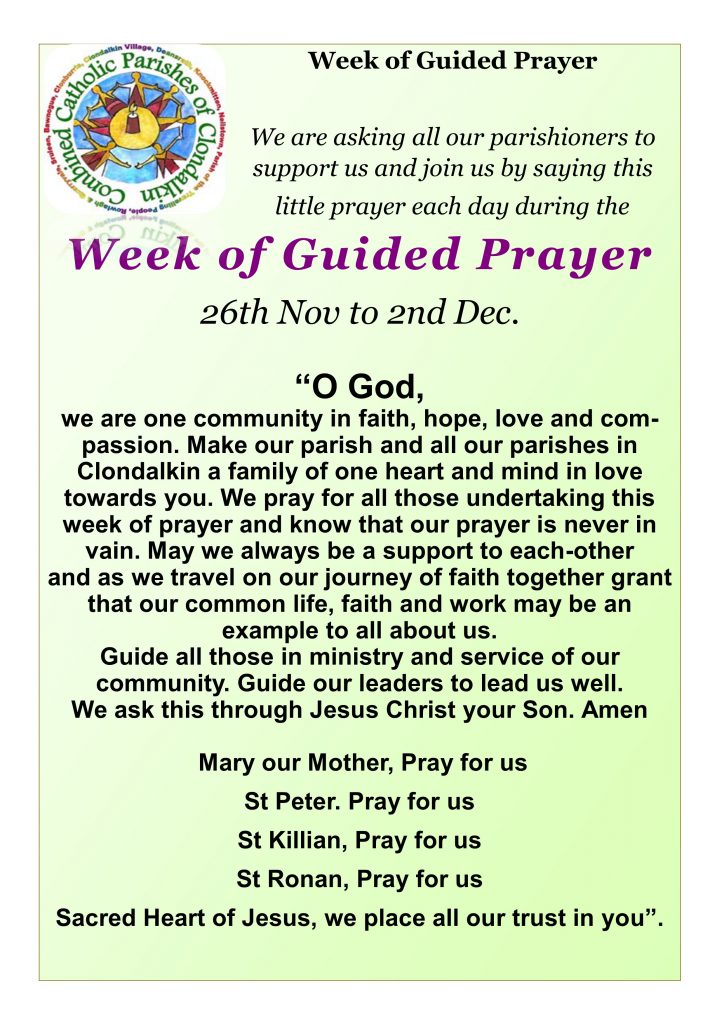 Information leaflets & Registration forms are available at the back of the church or you can download them from here –
CCPC Guided Prayer Information and Registration Form CCPC
This entry was posted in
News
,
Uncategorized
. Bookmark the
permalink
.