Exam season is upon us again and we spare a though and say a prayer for all those sitting exams at this time (and for their families)!
There is a box in the church where you can put the names of those sitting Junior and Leaving certs and they will be prayed for at all masses each Sunday.
Also we will light a special 'Exam Candle' that will be kept lit at every mass until the exams are over.
Make sure to pick up one of the the exam prayer cards!! You can print them from here –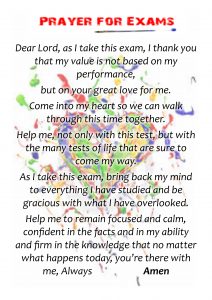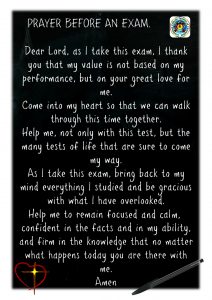 This entry was posted in
News
. Bookmark the
permalink
.