Posted on May 18, 2020 by admin
Novena of Reflection and Prayer as we prepare for Pentecost
From Friday 22nd May to Saturday May 30th we ask you to join with us on our Facebook page (
https://www.facebook.com/TheCCPCDublin/ ) each day at 5pm for a Novena of Reflection and Prayer as we prepare for Pentecost.
We thank Sean Goan for his generosity in sharing this with us as we walk together as one family of faith on the road to Pentecost.
You can download the Novena Booklet and please share it from here
To download the videos for each day of the novena go to https://dublindiocese-my.sharepoint.com/:f:/g/personal/frank_brown_dublindiocese_ie/ElKw9wT4b3NJgkhVfcL_c4oBidOnYxZujtqLB-1mtu2KrQ?e=3xKHas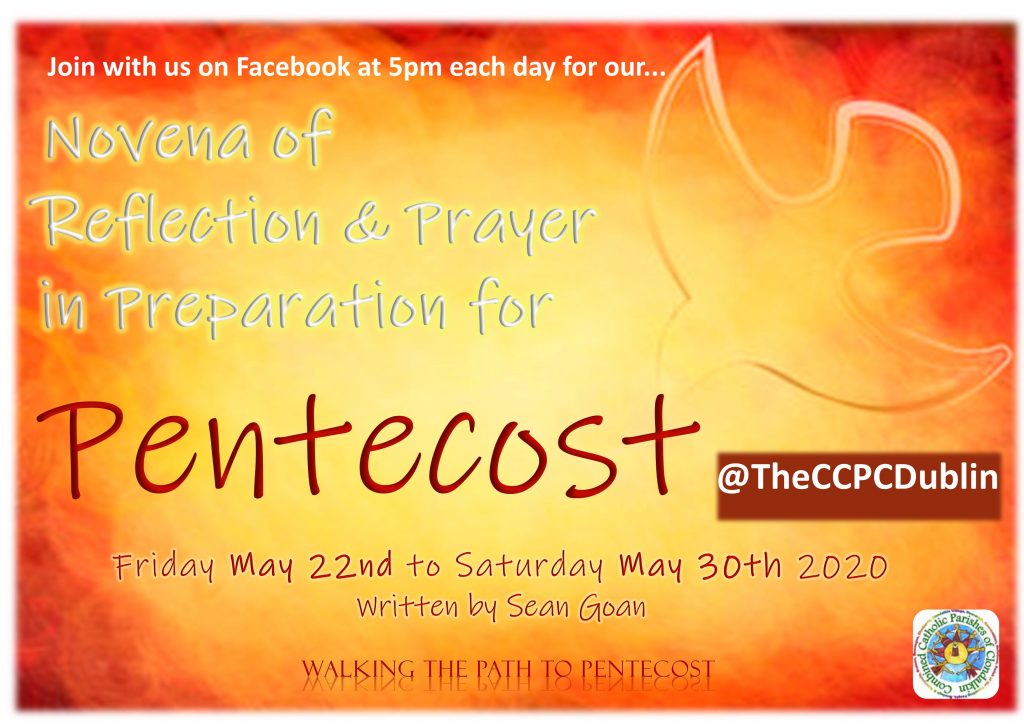 This entry was posted in
Uncategorized
. Bookmark the
permalink
.