On Sunday, April 22, we celebrate Vocations Sunday in the Catholic Church. It is a day when we remember all who are thinking about how best to live this one life which each one of us has been given. That one life we have to live is a special gift.
Here is a little resource that gives a summary of Pope Francis' message for Vocations Sunday this year and a few reflections – Vocations Sunday 2018
Download &/or print the Vocations Prayer Card – Vocations Prayer card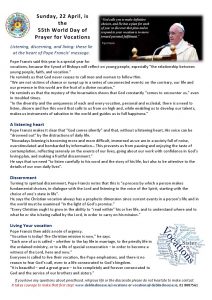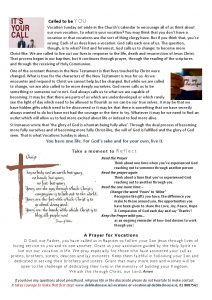 This entry was posted in
News
,
Uncategorized
. Bookmark the
permalink
.