On Thursday 12th Nov @ 4:30pm we will have a short Remembrance service – "For all our loved ones who died to soon' – Remembering those precious children who have died before, during or after birth and all our beloved friends, family members or loved ones who were taken too soon either through tragedy, accident or illness – Because of restriction it'll be broadcast broadcast LIVE on the parish webcam
http://www.clondalkinparish.com/?page_id=1461 and the Facebook page https://www.facebook.com/TheCCPCDublin
If you would like your loved one remembered at this service please send their name to office@clondalkinparish.com and we will light a candle for them.
If you would like to join with us at this service you can download the service leaflet here –
We are also asking all to join us for 1 minute silence at 4:30pm that day and read the 'Snow Drop' reflection, maybe say a prayer in solidarity with those remembered at the service and in remembrance of their own loved ones.
Please share the invite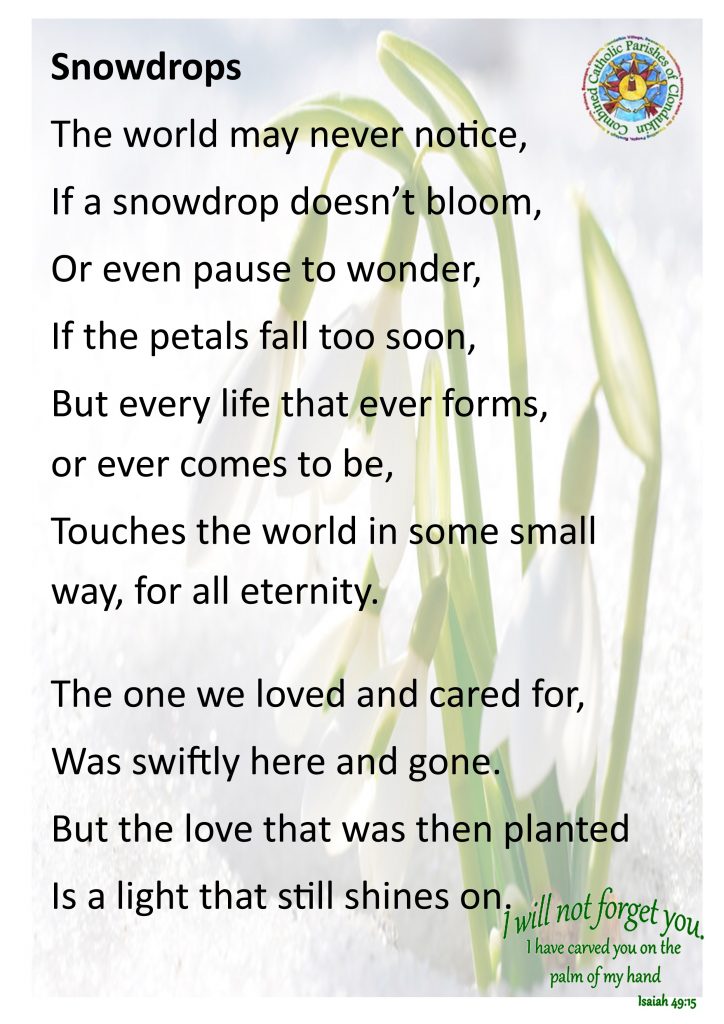 This entry was posted in
Uncategorized
. Bookmark the
permalink
.